#ThankaSuper Day - September 13, 2022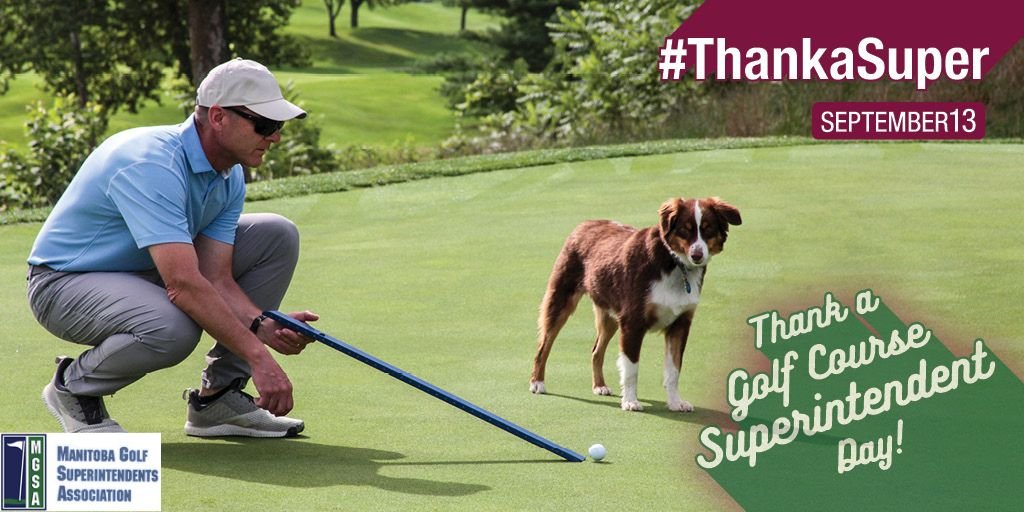 Today is International
"Thank a Golf Course Superintendent Day""
On behalf of myself and the rest of the MGSA Board of Directors I want to extend my gratitude for all that you do today on Thank a Superintendent Day. We know that your job is to lead an often-diverse group of individuals to provide an outstanding product day in and day out for your members and guests.
Thank you for what you do to help to make golf courses a vital part of so many communities across the province. Golf remains the sport with the highest participation in Canada and without you, the knowledgeable Superintendent it may not be able to hold that position.
Enjoy any accolades that come your way and know that you deserve them.
Respectfully,
Dustin How, AGS
MGSA President
MGSA Sends Environmental Reminders - April 4, 2022
MGSA Members should take note of the reminders sent regarding environmental preparation for the upcoming season. Here is the information: https://conta.cc/3iY5Pgb
MGSA Superintendent of the Year 2021 - Mark Kerkowich
Announced at the Annual General Meeting on March 10th. Full release here (https://conta.cc/3I038VF).
The MGSA is supporting the Canadian Turgrass Research Foundation. The CTRF approached the MGSA to resume the relationship. The flow of information has begun and will continue. Please click the following links to view current reports.

Management of bentgrass cultivars for improved resistance to microdochium patch
2016 Interim Progress Report: Rolling and Resistance
Vargas Report - Rolling Greens
Feb 2017 Progress Report - Bentgrasses
Effect of Temperature on Microdochium Severity
Activation of Disease Resistance in Turfgrasses
---
MGSA President, Braydon Gilbert presenting the 2019 Superintendent of the Year Award to Dave Turner.
---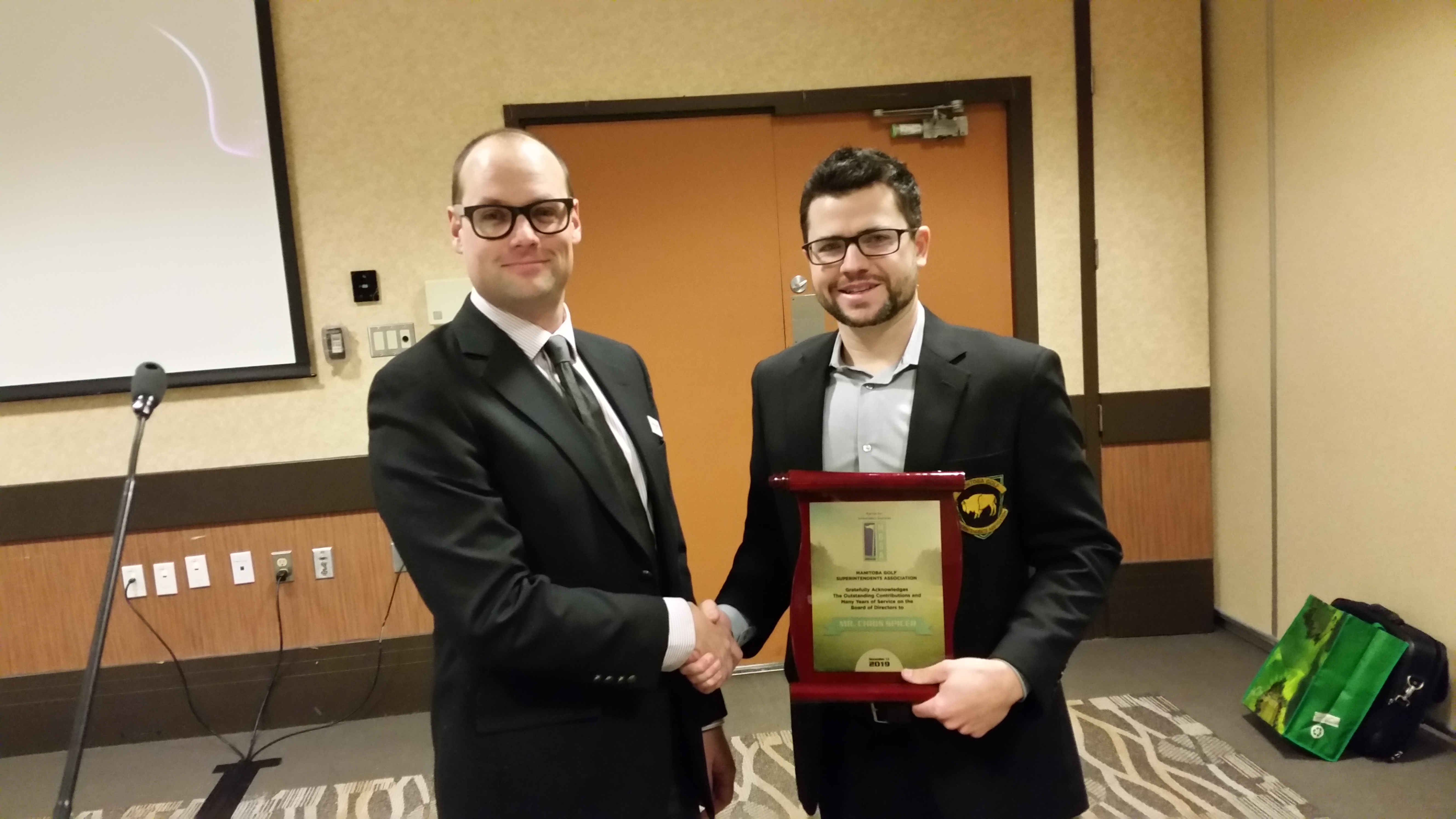 MGSA President , Braydon Gilbert presenting a Plaque to Chris Spicer for his many years of service on the Board.
---
Thanks to the following Sponsors for their generous support of the 2019 MGSA Golf & Turf Conference!
Platinum Sponsor: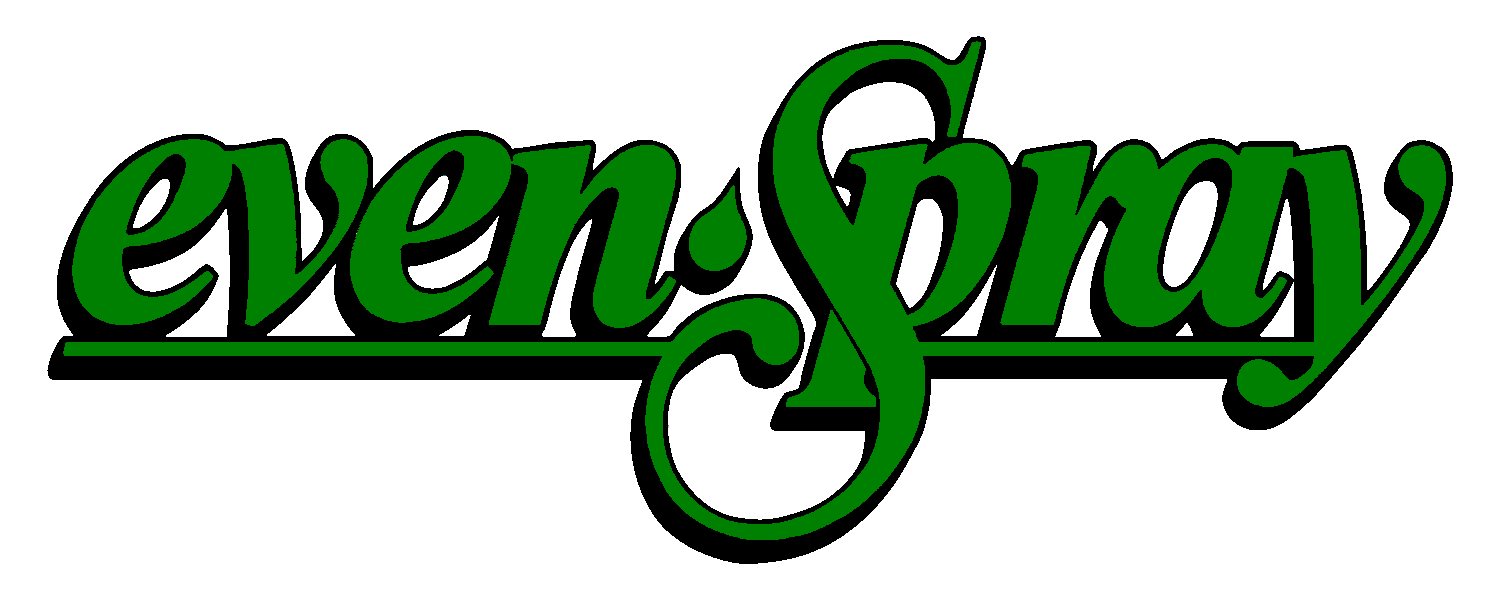 Silver Sponsor


Bronze Sponsors:
Anseeuw Brothers
Bayer Crop Sciences
Enns Brothers
Mazergroup
Prairie Turf Equipment
SiteOne
---