JOB POSTINGS FOR 2023
__________________________________________________
November 20, 2023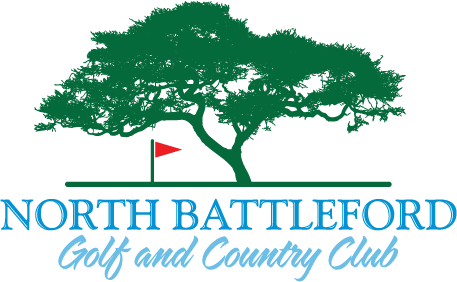 NORTH BATTLEFORD GOLF AND COUNTRY CLUB
ASSISTANT GOLF COURSE SUPERINTENDENT
The North Battleford Golf and Country Club is now accepting applications for the Assistant Superintendent position. North Battleford is located in north central Saskatchewan one hour west of Saskatoon. The Battlefords is a growing community of 20,000 people which offers affordable living, excellent amenities and abundant recreational opportunities.

The golf course is situated in the North Saskatchewan River Valley on rolling terrain with tree lined fairways. The HDP irrigation system includes Toro sprinkler heads controlled by the Lynx program. Future upgrades to the golf course are under the guidance of a Gary Browning Design master-plan.
The successful applicant will be highly motivated, goal oriented and dedicated to achieving success in turfgrass management. As the Assistant you will report directly to the Superintendent and will play a key role in our turf management team. This hiring is meant to be included in a succession plan. The successful applicant will possess the following:

- turf education or relevant experience
- a minimum of two years turf maintenance experience
- good supervisory, training and coaching skills
- good verbal and written communication skills
- a familiarity with automated irrigation
- a familiarity with fertilizers and pesticides as well as calibration
- a strong understanding of cultural practices
- a pesticide applicators certificate or ability to obtain one
- a desire to learn and lead

Please submit resume to:
G. Sawchyn AGS
Golf Superintendent
North Battleford Golf and Country Club
Box 372, North Battleford, Sk.
S9A 2Y3
or
gsaw@sasktel.net
***********************************************************************************************************************************
November 16, 2023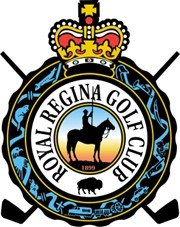 Royal Regina Golf Club
Equipment Technician
Job Description and Qualifications
Royal Regina Golf Club Mission Statement
"Royal Regina Golf Club serves members, families, and guests by providing a quality golf and social experience in a professional and friendly manner."
We are seeking a self-motivated, detail-oriented and proactive Equipment Technician to join our team. This role will ensure efficient operation and maintenance of all equipment. As the Equipment Technician, you will have a crucial role in overseeing all grounds equipment along with the cart fleet. The successful candidate will be a team leader, an effective communicator, and will keep a safe and clean workplace. The Equipment Technician will report to the Golf Course Superintendent. Golf course experience is not necessary.
Primary Responsibilities and Duties
Regular machine repair and maintenance on a variety of groundskeeping equipment, cart fleet maintenance, including quality control and safety.
Create a Preventative Maintenance Plan and program for all equipment.
Perform preventative maintenance on all equipment based on needs and specifications of the Preventative Maintenance Plan.
Prioritizing all equipment repair and maintenance in a timely manner
Record keeping of all maintenance practices, along with inventory counts, tracking and budgetary requirements of all shop supplies.
Positive team leadership in training, educating, and guiding staff in quality checks and safe operations of equipment.
Ensure equipment and work areas are maintained in a clean and safe manner.
Qualifications
Positive attitude and willingness for continuous learning.
3 years of previous mechanics or Equipment Manager experience.
Working knowledge of diesel/gas engines, hydraulic/electrical systems, troubleshooting and repair skills.
Reel Maintenance - grinding and setup - would be an asset. Training and education in this can be arranged for individuals without experience.
Computer knowledge for reporting and record-keeping purposes.
Fabricating experience is an asset.
Compensation/Benefits
Annual Salary based on experience.
Free Golf!
Extended health, dental, and vision benefits
Discounts on meals, and golf shop items
Career growth and professional development opportunities
Qualified applicants may submit resumes to:
Lance Wakefield
Golf Course Superintendent
Royal Regina Golf Club
5401 11th Ave
Regina, SK S4P 3A1
lance@royalregina.com
306-757-3558 ext. 250
****************************************************************************************************************************************************************
November 13, 2023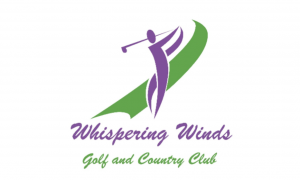 ARE YOU HARD WORKING WITH A BURNING DESIRE TO DO BETTER?
WHISPERING WINDS GOLF & COUNTRY CLUB
JOB POSTING: Golf Superintendent
DURATION: Seasonal, Full Time, Trial Period
LOCATION: Warren, Manitoba (12 Minutes from perimeter on Hwy #6)
DATE: March 1, 2024
Whispering Winds is an 18 hole course quickly being recognized as one of the best rural courses in the province, rivaling conditions of high end private courses. New ownership, 9 years ago, has been building a great team to care for the course.
THE POSITION:
The superintendent will bring a positive attitude and strong work ethic to maintain the course on a positive direction. Must have positive leadership skills and a good eye for details. Have a desire to improve and willingness to see tasks to completion.
QUALIFICATIONS:
Preference given to those with 4 years golf experience.
Valid Manitoba pesticide applicator license.
Diploma or certificate from a recognized turf management program.
Mechanical knowledge of turf equipment.
Knowledge of irrigation systems.
Ability to work independently or as part of a team.
Strong organizational skills.
RESPONSIBILITIES:
Develop and organize schedule for maintenance staff.
Oversee training.
Supervise and participate in day to day maintenance of course, equipment and other property.
Appropriate and timely applications of fertilizer, herbicides and pesticides.
Maintain detailed records.
Liaise with the President, Boards and volunteers.
This is an excellent opportunity to be in total control of your own future. This is a seasonal fulltime position with long term potential for the right candidate. After the first trial season you will have the opportunity to buy in to the business and secure your future.
***DO YOU HAVE WHAT IT TAKES***
Interested candidates are invited to contact Brian Campbell (owner) at 204-471-5314 or golf1@mymts.net
***********************************************************************************************************************************

Golf Course Superintendent
November 10th, 2023
Glendale Golf & Country Club is searching for an experienced, dedicated and hardworking Golf Course Superintendent, with strong agronomic and leadership skills, and a passion for providing exceptional golf course conditions in a private club setting. Glendale is seeking someone who considers themselves ready for this great opportunity to belong to a team that strives to offer one of the best member experiences in Manitoba.
Glendale Golf & Country Club is located in the west end of Winnipeg, nestled along the banks of the Assiniboine River. The golf course was designed in 1947 by Stanley Thompson and underwent a major renovation in 1987, leaving greens constructed of both native soils and to USGA specifications. Over the course of its history, Glendale has hosted the Canadian Men's, Senior Men's and Women's Amateur in addition to an LPGA event. Glendale has just finished a major bunker renovation to all golf course bunkers.
The Golf Course Superintendent at Glendale reports to the General Manager and works closely with the Green Committee to achieve the Club's goals and vision. The superintendent is expected to provide quality leadership, pay strong attention to detail and manage his or her department in an inclusive and supportive manner to ensure excellent course conditioning on a daily basis.
The ideal candidate should be a Golf Course Superintendent or Assistant Superintendent with a minimum of five years' experience with the following skills, abilities and qualifications being an asset:
Current member of the CGSA
Be current & well versed in agronomy, turfgrass management and tree management
Strong management and forecasting skills for operational and capital budgets
Experience developing capital equipment replacement plans
Excellent communication and organizational skills
Ability to hire, train, lead and performance manage staff to ensure high productivity and excellent results
Extensive knowledge of irrigation systems and sound irrigation philosophy
Subscribes to sustainable maintenance practices
Ability to source, negotiate and coordinate with outside vendors for course projects and maintenance & ensure their work/materials are in-line with Club expectations
Project management experience
Valid Manitoba pesticide applicator's license
Salary will be commensurate with candidate's qualifications and experience. The club offers a competitive performance bonus and benefits package. Expected starting salary is $95,000 - $110,000.
Resumes are to be submitted by November 30th, 2023 and all applications will be treated in strict confidence. Only those applicants selected for an interview will be contacted. Interviews may start prior to November 30th.
Qualified applicants may submit resumes to:
James Chapman
General Manager
Glendale Golf & Country Club
400 Augier Avenue
Winnipeg, Manitoba R3K 1S4
Telephone: 204-832-1306
Email: Jameschapman@glendalegolf.ca
***********************************************************************************************************************************

Under Pressure Irrigation and Turf
Turf Maintenance Specialist
Established in 2018, Under Pressure Irrigation and Turf is a quickly growing company based in Rivers, MB. We service golf courses and sports fields across SE Saskatchewan, Southern Manitoba and occasionally NW Ontario. Our general areas of service are Golf Course and sport field aeration, overseeding, spraying, root pruning, minor irrigation projects/repairs, and mower reel grinding and service. We are privately owned and looking to grow our business.
We are currently looking for an energetic individual to travel to properties to perform these specialized practices while still performing high quality work that our customers have come to expect. We are looking to work with and train employee to ensure long term employment and provide enjoyable place to work.
Position to be filled: Turf Maintenance Specialist – Full Time, year round work (for suitable employee)
Job Role: To travel to various locations across our service area performing specialized turf practices to our customers. This includes transporting equipment, operating equipment, maintenance of company owned and customer owned equipment.
Duties: All aspects related to the business operations including:
Managing Aeration setup and operation and golf courses and sports fields

Overseeding of golf courses and sports fields

Spraying of golf courses, sports fields, and occasionally residential/commercial properties

Root Pruning of properties

Reel Mower Grinding and maintenance

Minor Irrigation repairs/projects

Other duties as assigned

Promote and push for new business
Qualifications (Mandatory) – The successful candidate must be self-motivated, organized, reliable and flexible on time.
Must possess valid Class 3 or Class 1 drivers license (to tow 35' gooseneck trailer)

Ability to lift heavy object (up to and sometimes over 100lbs)

Attention to detail

Mechanically inclined

Ability to work alone and manage time effectively

Ability to occasionally stay overnight when on the road (5-10 times per year)

Possesses or able to obtain Manitoba and Saskatchewan Pesticide Applicators Licence (within 3 months)
Qualifications (Preferred) Preference will be given to applicants who possess the following qualifications.
Understanding of the game of golf and golf course maintenance

Diploma or Degree in Golf Course Maintenance, or Turfgrass Maintenance

Experience in golf course or property maintenance
Job Requirements:
Ability to work early mornings (sometimes as early as 5 am departure time)

Ability to occasionally work long days (12 hours)

Must be willing to work in all weather conditions

Able to lift heavy items (up to 100lbs)

Able to operate power equipment and tractors
We are seeking a highly motivated individual to join our team and help us build and service our customer base. Working on such a wide variety of properties allows us to see some of the best sites our area has to offer makes the job very enjoyable. With hours flexible, especially during wintertime this position is great for everyone.
Job Type: Full Time, Year round (for suitable candidate)
Wage: $40,000+ yearly. Negotiable based on experience and qualifications, cell phone allowance, boot allowance. Wage will grow with experience and responsibility.
Schedule – normal summer hours are from 5:30am – 3 pm but vary depending on daily job and location. Weekend work is rare but may happen from time to time.
Winter hours are very flexible as work is completed in a shop setting. Days will seldom be more than 8 hours per day.
If interested, please submit resume and cover letter to: Kyle@upirrigationandturf.com
***********************************************************************************************************************************
March 3, 2023
Geller Enterprises Ltd
Assistant Maintenance Manager
Geller Enterprises Ltd. is an award winning design, build and maintenance landscape company completing both residential and commercial work. While we specialize in luxury, resort style residential outdoor spaces, we complete projects both large and small in both residential and commercial sectors. We are proud to be family owned and operated throughout our ownership and management group, creating a work environment that promotes the development of long term employees by offering continued education industry programs, company profit sharing, and quarterly company events. We currently employ a staff of 50 offering a large variety of services consisting of design, construction, and maintenance on a year round basis for outdoor landscape spaces. We are an equal opportunity employer and believe having fun at work is essential to running a successful business. We offer an exciting and motivating profit sharing system to boost your wage well beyond industry leading hourly rates. We are highly organized, efficient and goal orientated. We offer year-round employment for staff members wanting full time work.
As we strive to offer the best client experience possible, Geller's provides comprehensive lawn, and landscape maintenance services.
We are currently advertising to hire a Lawn Care Operations manager, who will work closely with the Director of Maintenance Operations in order to uphold a lawn maintenance division that operates efficiently, effectively and with integrity while providing an optimal customer service experience.
Job Role:
To ensure direction, organization, and efficiency across the lawn maintenance division by preparing schedules, enforcing rules and regulations during all operations and performing quality control.
Requirements:
Ability to speak, read and write English
Valid Class 5F license
Valid Class 3F license or ability to acquire
Ability to stand and work with your hands for long periods of time
Have 2 years in a management or supervisory role
Ability to listen to and follow instruction from a direct supervisor
Ability to lead a team of individuals
Comfortable with working in dusty, hot, wet and/or cold temperatures
Comfortable working weekends if schedule permits
Experience with turf fertility practices
Experience in pest and disease control in turf grass
Experience using Excel, or spreadsheet programs
Completed, enrolled or pursuing post-secondary education in industry related field
Experience coordinating logistics
Ability to schedule a day of work for multiple crews performing different tasks
Daily Tasks Include:
Review previous days progress, and fill and file proper reports
Schedule daily operations for all maintenance tasks
Ensure daily morning operations are followed prior to beginning work day
Manage equipment fleet, schedule repairs, routine maintenance and parts inventory
Control communication between management and team members
Ensure appropriate PPE is being worn by all employee's and safety manual is being followed.
Perform quality control on all landscape maintenance sites
Assist in supply chain for Enhancement sites and shop repairs
Ensure client satisfaction by means of site visits and following up on requests
Communicate schedules with clients when requested
Responsible for training new staff
Required Skills:
Work with direct manager and assistant horticulturist to complete site requirements each day
Ability to work alone and/or unsupervised for extended periods of time
Communicate by receiving and providing direction to fellow employees
Help train younger or inexperienced employees in completion of routine tasks on site
Identify plant disease, stress, or damage and report to conduct remedy
Use cloud based software to track hours on site appropriately, and document any plant deficiencies
Operate small and large engine equipment
Perform routine maintenance on all equipment and tools required for horticulture
Organizational skill for schedules, spread sheets and reporting
Length of Employment:
Expected Hours:
Summer:
Monday to FridayWeather and schedule may require some Saturday work.
Winter:
30 hours per week schedule dictated by snow removal needs
Job Type: Full-time
Salary: $45,000.00-$60,000.00 per year
Benefits:
Company events
Extended health care
Paid time off
RRSP match
Flexible Language Requirement:
Schedule:
Day shift
Monday to Friday
Weekend availability
Supplemental pay types:
Ability to commute/relocate:
Winnipeg, MB: reliably commute or plan to relocate before starting work (required)
Experience:
management: 2 years (preferred)
Closing Date:
Open until position is filled.
Contact Information:
**********************************************************************************************************************************
February 8, 2023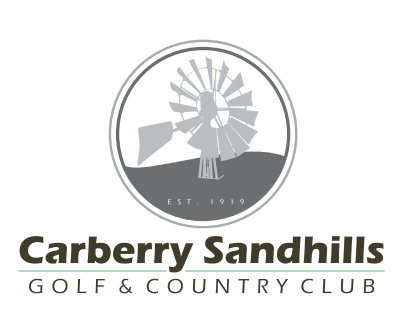 Name of Company: Sandhills Golf Course
Location: Carberry MB
Position to be filled: Assistant Superintendent - Full Time April- October starting immediately (with potential carry over to next season)
Duties: All aspects related to the maintenance of the golf Club, which include:
Greens, tees, fairways, and rough mowing
Bunker maintenance
Push mowing
Trimming/weeding
Sodding
And all other jobs required by the superintendent
Qualifications: The successful candidate will be self-motivated, dedicated, reliable, and organized
Fundamental understanding of the game of golf is an asset but not required
Attention to detail
Ability to work efficiently with others as well as by yourself
Job Requirements: All candidates must be willing to fulfill these requirements.
Must be able to work early mornings (Start times between 6-7am)
Must be willing to work in all weather conditions (Rain or Shine)
Must understand that the job is physically demanding
Be able to lift 50 lbs
We are seeking a highly motivated individual to be a part of our team. Carberry Sandhills is a fun team-oriented place to work. Playing/practice privileges are available for employees.
Job Type: Seasonal, Full time
Wage: Negotiable based on experience
Additional pay:
Schedule:
Day shift
Monday to Friday
Overtime
Weekend availability
If interested please submit resume to d_samagalski@hotmail.com
**********************************************************************************************************************************
February 7, 2023
Granite Hills Golf Club
Golf Course Mechanic
Granite Hills Golf Club is seeking a highly dedicated, hard working Golf Course Mechanic with TORO Equipment experience as well as Yamaha GAS golf cart experience.
Granite Hills Golf Club is located in North Eastern Manitoba, nestled along the shores of Lake Lac Du Bonnet. The golf course was designed by Les Furber and opened in 2007.
The Golf Course Mechanic is responsible for the diagnosis of mechanical problems, preventive and routine maintenance, and repair of equipment such as green mowers, fairway mowers, spraying equipment as well as fleet of Yamaha gas golf carts. A good understanding of hydraulic systems is essential.
Additional Responsibilities and Duties:
Routine maintenance includes sharpening of blades and bedknives, changing oil, and inspecting and setting up precision equipment
Duties involve keeping the work areas, and parts room organized and clutter free, and in compliance with Manitoba Health & Safety guidelines.
Must keep detailed service records.
Must be able to prioritize repairs, and assist during emergency breakdowns out in the field.
Inventory all club equipment and ensure appropriate spare parts are available when needed or, efficiently, order such equipment, as necessary.
Undertake other duties and responsibilities as assigned by the Superintendent and/or Assistant.
Salary will be commensurate with candidate's qualifications and experience.
Due to timeline prior to the upcoming season, resumes are to be submitted by March 1, 2023.
All applications will be treated in strict confidence.
Qualified Applicants may be submitted to;
Gilles Gauthier, President
Granite Hills Golf Club
Tele: (204) 981-6577
Email: gilles@crownpipeline.ca / granitehillsgolf@wswmail.net
Only those applicants selected for an interview will be contacted.


****************************************************************************************************************************************************************
January 27, 2023

Job Posting Golf Course Superintendent Duration Year-Round, Permanent
Department Turf Care Reporting to General Manager
Location Starbuck, MB Start Date March 1st (approximate)
Where You'll Be
Established in 2000, Bridges Golf Course has quickly become a premier destination in Manitoba for golf, events, and weddings. The 18-hole championship golf course is considered one of the top public golf courses, known for its pristine conditions year after year. The 10 000 sq ft timber frame clubhouse features a full-service casual dining restaurant, banquet room for up to 200 people, and an intimate upstairs meeting room for meetings, wedding parties and smaller celebrations. We pride ourselves on delivering outstanding service and experiences to all our guests.
The Position
The Golf Course Superintendent will bring a strong passion for the golf industry and providing superior course conditions to our golfing patrons. The successful candidate is expected to bring excellent leadership, high attention to detail, and the ability to manage their department in an inclusive and supportive manner, all with the united goal of achieving organizational success.
What You Bring
Post-secondary degree or diploma in turfgrass science or a related field
3+ years in a similar management role in the golf industry
Ability to attract, hire, train and oversee scheduling of all turf maintenance staff
Develop and implement a comprehensive course maintenance schedule, including all clubhouse grounds
Ensure the prolonged health and sustainability of the turfgrass with use of appropriate applications
Manage purchases of maintenance and course supplies
Supervise the maintenance and repair of all golf course equipment, alongside the Course Mechanic
Oversee and implement various on-course projects and development
Experience with managing irrigation systems and pump house operations
Ability to repair and troubleshoot irrigation issues
Have a/or be willing to get a Manitoba Pesticide Applicators license
Assist with all winter snow clearing and maintenance requirements
Excellent communication skills when dealing with members and staff alike
Must be proficient in MS Office (Word, Excel, Outlook, etc)
Work with fellow department managers to ensure operational success
Assist the General Manager with fiscal budgets, with emphasis on cost control and labour budgets
What We Offer
Competitive year-round salary package to commensurate with experience, including employee meal plan, paid vacation time, cell phone allowance and association fees
--------------------------------------------------------------------------------------------------------------------------------------------------------
Deadline to apply is February 17th, 2023 – we look forward to hearing from you!
Those considered to be a qualified candidate may be contacted sooner, and only those being considered for an interview will be contacted. Posting will remain open until the position is filled.
Please email your cover letter and resume to General Manager Corey Braaksma at corey@bridgesgolfcourse.com
****************************************************************************************************************************************************************
January 24, 2023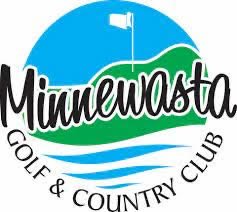 Minnewasta Golf & Country Club
Equipment Technician
Minnewasta Golf & Country Club is seeking an Equipment Technician to join our Management Team for the upcoming year with a projected start date of March 1, 2023. The ideal candidate will be a self-motivated team player who is passionate about their essential role in providing our membership and guests with the best possible playing conditions. The Equipment Technician will be responsible for keeping our equipment assets in top condition in addition to ensuring that Reel Management (sharpness, consistency) meet or exceed our members expectations. This is a full time, year round position.
Primary Responsibilities and Duties
Diagnoses and repairs any issues with Equipment
Ensures Equipment and Work Areas are maintained in a clean and safe manner.
Inspects the Golf Course daily to monitor Quality of Cut and reacts as needed to any discrepancies
Performs Preventative Maintenance on all Equipment based on the specifications of the Preventative Maintenance Plan
In a positive and constructive manner assists Team Members if they are reporting irregularities or items in need of repair.
Aids the Superintendent with Training of Team Members throughout the season.
Aids the Superintendent occasionally with irrigation/pump maintenance/other duties in his absence
Some weekend work required
Qualifications
Graduate from a formal Turf Equipment Technician Training Program, or Automotive Mechanic Apprenticeship or other relevant education/experience.
Working knowledge of Diesel/Gas Engines, Hydraulic/Electrical Systems and associated troubleshooting and repair.
Knowledge of Reel Maintenance (grinding and setup) would be an asset but can arrange training for individuals without significant experience.
Positive, approachable attitude towards their work with a desire to continue improving at their craft.
Benefits
Competitive Salary
Golf Privileges
Professional Development(Association Membership Dues and Education Opportunities)
Uniforms Provided
Only candidates selected for interview will be contacted. Posting will remain open until position is filled. Please send cover letter and resume to jadynnwolfe@gmail.com.
***********************************************************************************************************************************
January 24, 2023

LAKE OF THE SANDHILLS GOLF COURSE
ASSISTANT SUPERINTENDENT FOR GOLF COURSE
Lake of the Sandhills Golf Course is seeking a motivated, experienced, organized, and dependable individual to fill a position of Assistant Superintendent. This is an excellent opportunity for an experienced Assistant Superintendent or someone looking to move into that position for the first time.
Lake of the sandhills golf course is an 18-hole golf course located in Buffalo Point MB. As part of a year-round resort, Lake of the Sandhills is located on Lake of the Woods and offers the lake and resort lifestyle with many activities to enjoy.
As the Assistant Superintendent, you will be reporting to the Golf Course Superintendent and will be responsible for managing all aspects of the golf course property, and surrounding areas. The candidate(s) must have a cheerful and positive outlook and be motivated. You will need to be able to work in a busy work environment and multitask. Our preferred candidate(s) will be able to manage their time effectively, execute all assigned tasks to the highest quality, and have effective communication and people skills. This is a working supervisor position, and the candidate must be able to perform all activities in the maintenance and development of the golf course.
Responsibilities
Provide all golfers with an excellent quality golf course by continuously improving our course/grounds and maintenance practices throughout the season
Schedule, plan, organize, and coordinate all golf course maintenance and improvements
Implement turf management programs through accurate and acceptable applications with close monitoring and documentation
Make recommendations to the Golf Course Superintendent on the daily condition of the golf course
You will be responsible for operations and maintenance of equipment, buildings, and property
Operation and maintenance of irrigation system; monitor and adjust operational plan
Monitor operational and capital budgets and make recommendations to the Superintendent
Provide staff training and supervision; make sure safe operations are met by staff
Assist with the development and implementation of operational budget and 5-year capital plan
Skills Required
A degree or diploma in Turfgrass Management or comparable education
Manitoba Pesticide Applicators Licence or ability to obtain one
Valid Manitoba Driver's License
Ability to calculate calibration rates, proportions, percentages, and volume
Previous experience in operation and maintenance of golf course equipment including the ability to check mowing equipment for quality and height of cut
Ability to maintain and repair irrigation equipment as well as other golf course equipment
Approach responsibilities in an organized and energetic manner
Ability to work in varying weather conditions
Ability to work independently or as part of a team
Able to work various shifts including weekends
Current WHMIS, First Aid Level 1, Chainsaw Operator, and Powered Mobile Equipment Certification certifications would be considered an asset
Remuneration
Professional conferences and educational opportunities available
This is a full-time seasonal position with the potential to become full-time year-round, offering a competitive wage, health benefits, golf privileges, and professional development
Closing Date
Open until position filled
All submissions are welcome, however only those candidates under consideration will be contacted
Apply to
Qualified candidates are invited to submit their resume via email including cover letter to careers@buffalopoint.mb.ca with 'Assistant Golf Course Superintendent' as the subject header