JOB POSTINGS FOR 2021
___________________________________________________
Posted November 22, 2021

Business Development Manager (Winnipeg, MB)
Company Overview
Whether you are experienced in the green industry, a professional looking for a career change, or a new graduate or veteran transitioning into the workforce, we are confident you will find opportunity and reward with SiteOne.
SiteOne Landscape Supply is the largest and only national wholesale distributor of landscaping products in the United States and Canada. With over 500 branches across the U.S. and Canada, we offer a comprehensive selection of products including: irrigation supplies, fertilizer and control products, nursery goods, hardscapes, landscape lighting, drainage and erosion control products, tools, and other landscaping accessories and supplies.
Come grow with our associates who are customer obsessed, always safe, continuously improving, and having fun!
Position Overview
We are seeking a Business Development Manager to prospect and develop new accounts, drive growth in existing accounts, and provide customer assistance and technical expertise to customers within the landscape, golf, greenhouse, and other green industries.
In This Role You Will
Demonstrate great prospecting skills to identify new accounts and key decision makers
Leverage all SiteOne resources and solution selling to expand margin dollars in under-penetrated accounts
Manage a book of business consisting of 50-100 accounts.
Grow minimum of $100k GM$ growth year over year
Ensure that customers are aware of and fully utilizing all of SiteOne's capabilities including SiteOne University, vendor support, and Partner's Program
Uses SiteOne Territory Alignment tools to prioritize and target focus accounts
Work and communicate effectively with all relevant SiteOne resources including the Branch Manager, Sales Support Representatives, Line of Business Specialists, and store associates
Report progress against opportunities to share verifiable outcomes
Facilitate the placement of customer orders and monitors fulfillment process
Maintain appropriate professional and technical knowledge
Resolve customer complaints by investigating problems and developing solutions
Travel within your territory to meet with customers
Skills We Are Seeking
Presentation and communication skills
Prospecting techniques to identify and create interest in new buyers
Ability to work in an individual capacity as well as contribute as a member of the branch team.
Ability to identify and plan for industry trends, line of business growth opportunities, and new market entry.
Negotiation, conflict resolution, and customer service skills
Proven approach to access decision makers at client organizations
Knowledge of sales cycle and solution selling techniques
Ability to communicate value proposition and differentiate SiteOne's products and services
Enthusiastic, motivated, and organized with the ability to think quickly and make decisions
Drive to continuously improve industry and technical knowledge related to customer base
Must have a valid Manitoba driver's license and vehicle
Education and Experience
High school, secondary diploma or equivalent required
Post-secondary education is an asset
1-3 years min. experience in the Green industry or related field
Previous sales experience is an asset
Perks
Medical, Dental and Vision plans
Matched Pension Plan
Paid Time Off & Holidays
Paid Mileage
Competitive Compensation
Company paid life insurance, Short Term Disability and Long Term Disability Insurance
Product Discounts
Opportunity for Advancement
Opportunity for paid tuition, continuous education, and training
THE INFORMATION CONTAINED HEREIN IS NOT INTENDED TO BE AN EXHAUSTIVE LIST OF ALL RESPONSIBILITIES, DUTIES AND QUALIFICATIONS REQUIRED OF INDIVIDUALS PERFORMING THE JOB. THE QUALIFICATIONS DETAILED IN THIS JOB DESCRIPTION ARE NOT CONSIDERED THE MINIMUM REQUIREMENTS NECESSARY TO PERFORM THE JOB, BUT RATHER AS GUIDELINES. THEY MAY VARY FROM POSITION TO POSITION
Interested applicants are invited to submit their resume and cover letter via email to kmulholland@siteone.com or drop it off at SiteOne Landscape Supply located 4-170 Murray Park Road in Winnipeg marked ATTENTION Kent Mulholland.
We appreciate all applicants, although only those candidates who qualify for an interview will be contacted.
***********************************************************************************************************************************
Posted November 18, 2021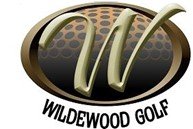 Wildewood Golf is seeking a Golf Course Superintendent
Wildewood Golf is a semi-private nine hole golf course in the heart of the Fort Garry area of Winnipeg. The successful Course Superintendent applicant will manage all aspects of the maintenance of the golf course and will report to the General Manager. The list of requirements follows:
A minimum of 5 year's experience in all aspects of golf course operation
Comprehensive knowledge of turf grass management, fertilizer and pesticide application
Experience in the safe and responsible operation of golf course equipment, including mechanical experience to deal with repairs
Experience with irrigation system operation and repair
A valid Manitoba Pesticide Applicator's license or the ability to secure one
Knowledge of IPM practices
Experience in staff managements: hiring, training, scheduling, supervising and motivating
Good communication skills, strong work ethic, and the ability to work as an effective team leader and team player.
A valid driver's license
This is a full time seasonal position, starting March 1, 2022. Salary is commensurate with experience and ability.
This position will remain open until filled. Please send cover letter and resume to info@wildewoodgolf.ca.
***********************************************************************************************************************************Posted November 17, 2021
Sales Associate / Project Manager - Landscape Design/Build Division

Geller's Design | Build | Landscape
Company Profile:
Geller Enterprises Ltd. is a design, build and maintenance landscape company completing both residential and commercial work with our team of 50+ staff. While we specialize in luxury, resort style residential outdoor spaces, we complete projects both large and small in both residential and commercial sectors. We are proud to be family owned and operated throughout our ownership and management group, creating a work environment that promotes the development of long term employees by offering continued education industry programs, company profit sharing, and quarterly company events. We offer a large variety of services consisting of design, construction, and maintenance, on a year round basis, for outdoor landscape spaces. We believe that if you choose a job you love, you will never have to work a day in your life.
Position Overview:
Our Sales Associate will be responsible for the entirety of the sales process with new and existing clients while working closely with our existing sales team. This will involve initial client contact, meeting with clients to access their needs/wants, and creating accurate proposals to present to clients. Upon the successful sale of projects, our Sales Associate will liaise between clients and project foremen to ensure the successful completion of the project. This position will work very closely with our existing design team and field operation managers. Further, as an active member of our management team, the Sales Associate will be involved in larger company discussions involving sales targets, budget requirements and company growth. This is not a field labour position, but our Sales Associate will be required to visit the site to ensure client expectations are being met. The ideal candidate for this position will have a strong background in the Greenspace industry with relevant experience in the design and build aspects of a successful landscape.
Responsibilities & Duties:
Use cloud-based management software to track sales, quote, and manage client contacts
Effectively manage your time to meet with clients at various times throughout the day
Work independently with a high level of organization, at home, on the road, and at Gellers
Work effectively and efficiently with our Design Team, Project Foremen, & Operations Managers
Use Gellers existing pricing matrix to accurately quote projects and work
Manage and allocate necessary staff and equipment to each working crew and job task
Problem solve on a daily basis within all aspects of day to day operations
Effectively represent the Geller brand to existing and prospective clients
Work with clients on a daily basis with an extremely high level of communication
Manage and meet budgets, sales targets and key performance indicators
Develop new sales prospects and leads through building relationships and creative thinking
Read, comprehend and write performance and budget reports
Assist to develop and implement creative marketing plans
Experience & Qualifications:
Minimum 3 years experience working in a management, supervisory or sales position within the landscape industry or equivalent diploma/degree
Valid Class 5 drivers license and access to a vehicle daily
Required Skills:
Ability to work with computers, tablets and smart phones to utilize cloud based software as well as understanding programs such as Excel, Word, Publisher, etc.
Strong interpersonal and leadership qualities
Excellent presentation skills in person and over the phone/email
Extremely high-level organizational skills to meet budgets and exceed sales expectations
Creative thinking to develop new lead generation techniques
Ability to work independently with minimal supervision
Self-motivated entrepreneurial attitude
Strong reading, writing and communication with the English language
Ability to interpret blue prints and landscape plans
Compensation & Salary:
Salary and compensation package will be based upon successful candidate's current skills and qualifications. This is a position with the potential for massive growth and expanded compensation. Successful candidates will have yearly compensation packages ranging from a total value of $50,000 to $80,000+ (plus) and will include a combination of the following:
Year-round salary
Performance based bonus
Company profit sharing
Company vehicle & fuel card
Company cell phone / tablet / laptop
Expense account
Paid vacation
Flexible work schedule
Health benefits
Continued education programs through various industry resources
At Gellers, we believe in hiring great people, and building roles around them. We are hiring for a variety of positions. If you feel you would be a great asset to our company but do not necessarily fit the job requirements above, please still reach out! Detail why you think you would be a great candidate in a cover letter.
Please email resume and cover letter to gellerswpg@gmail.com
We appreciate all applicants, although only those candidates who qualify for an
interview will be contacted.
**********************************************************************************************************************************
Posted November 10, 2021

OPPORTUNITY POSTING
Operations Foreman
Summary
As the Operations Foreman you are responsible to coordinate and participate in day-to-day operations that contributes to the overall health and performance of the organization. The Operations Foreman will focus on the ongoing productivity efficiency of the technician team in conjunction with supporting the administration team, in addition to administering inventory and supply.
Personal Characteristics
Demonstrated ability as a leader to empower teams to challenge status quo. By actively and visibly sponsoring change, a leader who manages resistance and builds a shared understanding of the need for
"Can do" and "Will do" attitude and ability to personally contribute in a fast paced
Possess and can apply strong business acumen; demonstrates excellent judgment, analytical and problem solving
Accountable, adaptable and a self-starter.
Focuses on strategic goals and creates team alignment. Ensure as a leader to empower and coach employees to develop ways of achieving the organizational, team, and individual
Promotes organizational mission and goals, and shows the way to achieve them. Influences others to act in support of ideas, programs, and causes while getting excited about and committed to furthering the organizations.
Key Responsibilities and Accountabilities
Oversee Scheduling of residential and commercial projects
Manage ordering & inventory of hardscape materials
Organize delivery of landscape materials to job sites
Meet with and support crew leaders and staff daily
Manage customer sign off documents and receipt of final payments
Maintain familiarity of company operations in relation to legislation, regulations, policies, and procedures.
Minimum Required Education and Experience
Previous managerial experience an asset
Effective leadership skills, with a strong focus on mentoring and motivating an employee base of professionals, with a well-defined sense of diplomacy, including solid negotiation, conflict resolution, and people management
Extensive knowledge of business management principles and practices with a sound understanding of risk management and all aspects of the business
Demonstrated ability to manage key constituent relationships, including customers, business partners and government
Ability to clearly identify key issues; creatively and strategically overcoming internal and external challenges or obstacles faced by the organization.
Enhanced Education and Experience
Management Experience
Applicators License
Working Conditions
Please express interest by forwarding a resume by email to:
with subject: Operations Foreman
Thank you in advance for your interest. We wish everyone the best in their employment search. Please note that only successful candidates in this initial process will be contacted for an interview.
3-521 Golspie St Winnipeg, MB R2K 2T8
**********************************************************************************************************************************Posted November 4, 2021

2 - 851 Lagimodiere Blvd. Winnipeg, Manitoba R2J 3K4 Ph. 204-237-9095 Fax 204-231-0710
Career Opportunity - Account Manager, Professional Turf & Landscape Ornamental
Even-Spray & Chemicals Ltd. is a privately-owned company with an established and trusted history of working within the turf, horticultural and agricultural markets. We are partnered with the industry's most trusted suppliers of professional fertilizers, plant protectants, and equipment establishing ourselves as a leader within Manitoba and Northwestern Ontario.
Even-Spray is currently seeking an energetic, self-motivated individual to fill the role of Account Manager, Professional Turf & Landscape Ornamental for Manitoba and Northwest Ontario. Must be willing to travel; day trips and extended days into your territory as well as travel to industry and vendor events will be required. Within the defined sales territory, the selected candidate will be primarily responsible for servicing an existing client base while developing new opportunities in our established and emerging markets. The scope of Even-Spray's business will also require the candidate to develop proficiencies in other aspects of our business outside of Professional Turf and Landscape Ornamental sales.
We are looking for someone that is passionate about helping our customers achieve their goals; agronomically and within budget. Backed by a team-based approach, the ideal candidate ideally should:
Have experience in the turfgrass industry with a strong agronomic background.
Possess a University or College degree in Agriculture or Turfgrass Management.
Exhibit excellent communication skills — both verbal and written.
Be able to demonstrate the ability to convey technical information clearly and concisely with a proficiency in Microsoft Excel and Word.
Work independently while maintaining a team player attitude; be able to work and collaborate with company staff and our vendor partners with the goal of increasing sales volume.
Must have and maintain a valid MB driver's licence and vehicle (vehicle allowance provided).
Even-Spray & Chemicals offers competitive compensation and an excellent benefits package.
Interested applicants are invited to submit a current resume with covering letter to the above address or by email to info@evensprav.com. Sorry, only those candidates to be interviewed will be contacted back, but we thank all individuals for their application and interest. Closing date for applications is Friday, December 3rd, 2021.
___________________________________________________________________________________________
Posted October 21, 2021

Employment Opportunity- Full time/Permanent Golf Course Superintendent position at Killarney Lakeside Golf Club-the Jewel of the South. Killarney Lakeside is a beautifully established and well maintained 18 hole golf course one hour south of Brandon, MB. The club offers 18 holes of challenging golf, full driving range practice facility, licensed dining and full pro shop.
Position is March 1st to October 31st
Golf Course Superintendent reporting to the Board of Directors, responsible for the day-to-day operation of a shareholder owned, 18 hole golf course.
Suitable applicant will have many responsibilities including but not limited to:
Leading and motivating the grounds staff.
Supervise all mowing, cleanup, maintenance, fertilizer and chemical schedules.
Scheduling all maintenance in regards to the course. (Fertilizing, Aerating, etc).
Suitable applicant must possess or be willing to get certified within the year, their chemical application certificate.
Operating and maintaining the Irrigation system (Toro).
General maintenance to equipment.
Must have general mechanical knowledge.
Maintain a log of hours on all golf course equipment.
Supervise special projects, tree planting, bridge building, etc.
Coordinate with clubhouse manager regarding course opening and closing, tournaments, general maintenance, general concerns.
Report any abnormalities on the course to the board as required and generate a monthly operating report for presentation at board meetings.
Other duties to be discussed further with the right applicant.
Salary and terms to be discussed with successful candidate, depending on qualifications and experience.
Application Deadline: December 1st, 2021
Please send cover letter and resume to:
KLGC Board of Directors
Box 1181
Killarney, MB R0K1G0
OR email to:
Killarney Lakeside Golf Course- golfklgc@gmail.com
Qualified applicants will be contacted for an interview.
___________________________________________________
Posted October 20, 2021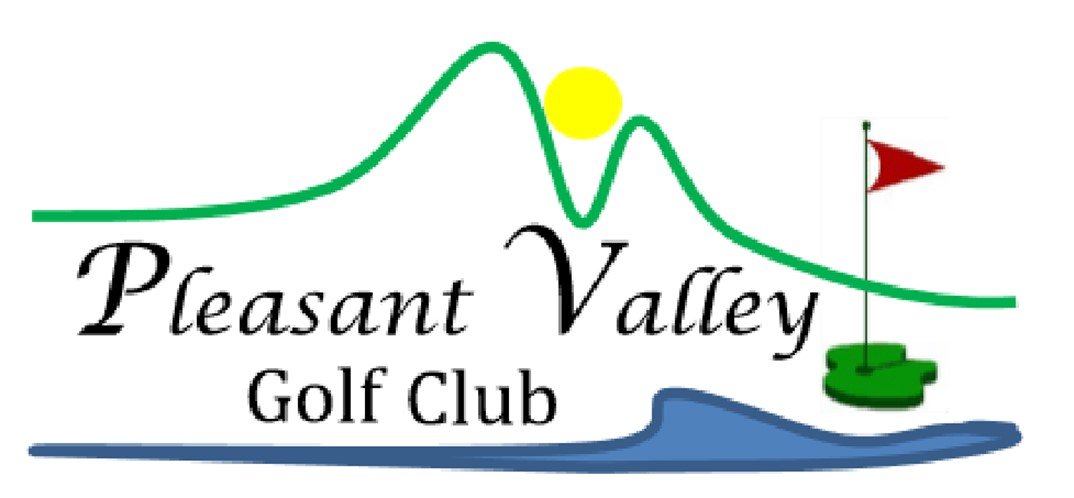 CAREER OPPORTUNITY
Golf Superintendent
SUMMARY:
Full time/Permanent position at Pleasant Valley Golf Club
Position is March 1st to October 31st
This position reports directly to the Owners/Manager. The Superintendent directs and participates in the maintenance of all golf course features, equipment, and facilities.
MAJOR DUTIES:
Assist in the daily operations of Pleasant Valley Golf Course
Aids in planning and supervising the maintenance of greens, tees, fairways, roughs, bunkers, etc...
Programming, repair, and maintenance of irrigations systems.
Superintendent is in charge of the implementation of an overall turf health program. This includes aeration, topdressing, and the application of pesticides, fertilizer, & chemicals to golf course turf.
Operates an assortment of golf course equipment, including but not limited to: mowers, utility vehicles, sweepers, brooms, rollers, rakes, utility vehicles, loaders, compressors, trenchers, automobiles, etc.…
Mows golf course turf and performs daily course setup duties.
Maintains and repairs golf course equipment.
Trims and removes trees and brush.
Performs any and all golf course tasks as required.
KNOWLEDGE REQUIRED BY THE POSITION:
Working knowledge of the maintenance of golf course tees, fairways, roughs, bunkers, and greens; seeding and maintenance practices for golf course turf; planting, cultivating, pruning, and caring for plants, shrubs and trees; characteristics and proper use of various fertilizers and soil conditioners; herbicides and pest control methods and materials
Irrigation system operation, repair, and maintenance
Maintenance of golf courses and facilities
Equipment operation and maintenance procedures
SKILLS REQUIRED BY THE POSITION:
Operation of light and heavy equipment
Ability to keep and maintain daily records
QUALIFICATIONS:
A valid driver's license
Must have or be prepared to obtain the following:
Core, Landscape, IPM (Integrated Pest Management) Certification Licenses
Salary and terms to be discussed with successful candidate, depending on qualifications and experience
Submit resume to:
Pleasant Valley Golf Club Box 490 Glenboro, MB R0K 0X0 OR
email: pleasantvallygolf@gmail.com
___