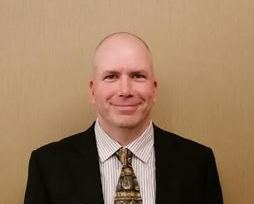 President's Message
Dear Members,
Welcome to the start of the 2017 golf season. It doesn't look like the start with the thick blanket of snow but I know the wheels are turning as we think of the upcoming season. I am humbled and honored to be writing a President's report for the Manitoba Golf Superintendents Association. It is exciting to be involved with board members past and present as we work hard to give value to our association and fulfill the expectations of our members.
I encourage members to get involved with the many activities and functions that the M.G.S.A. holds every year. We have an exciting line-up to the monthly meetings with our first stop at Sandhills Golf & Country Club in Carberry. In June we'll visit Selkirk Golf & Country Club and July we take the John B. Steel event to Portage Golf Club. The Turfgrass Research Tournament will be held at Pine Ridge Golf Club, which is sure to be a great day to raise funds for research. Old Drovers Run in Niverville will host its first M.G.S.A. event closing off the monthly meetings in September. The monthly meetings are a perfect opportunity to experience some great venues, golf and comradery.
The Manitoba Golf & Turf Conference returns to Cand Inns Windsor Park on November 15-17th. It looks like it will be another exciting conference as one of the early bookings for this year is Chris Tritabaugh from Hazeltine National Golf Club, recent host of the 2016 Ryder Cup. The conference committee is again working hard to deliver great speakers and can't wait to see what's in store. The M.G.T.C. is a perfect wrap up to the end of the season with education and networking with peers. Plus you earn CEC points!
The M.G.S.A. has decided to support the Canadian Turfgrass Research Foundation with funds raised at the Turfgrass Research Tournament. I encourage members to visit the M.G.S.A. website for updates to current research projects as well as the C.T.R.F. website for past projects. There is an abundance of information that I'm sure would prove useful.
If you have any ideas, questions or even interest in joining the board please reach out to one of us, we would be happy to assist. I hope to see everyone out at the different events for 2017. Take care and have a great season!
Sincerely,
David Linstead
MGSA President