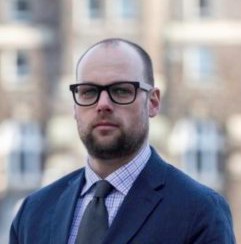 President's Message
Dear Members,
Welcome to the 2019 golf season! It is an honour to write this message as MGSA President. I have enjoyed my time on the Board very much and would encourage those thinking about volunteering for a Board position or just to help out less formally with an event to take the leap and do so.
We are still finalizing a couple of monthly meeting dates but we look to have a strong lineup of golf courses ready to host us throughout the year. Additionally the Turfgrass Research Tournament will return to Bel Acres Golf & Country Club and will be hosted by Dave Linstead on August 22nd. Please make sure to mark your calendars for this exiting event in support of Turfgrass research as well as the other monthly meetings.
Our Fall conference is once again in the planning stages and we are pleased to return to CanadInns Polo Park. The change in venue was well received last year so we will continue with that location for the foreseeable future. Our Conference Chair, Chris Spicer and Vice-Chair, Chris Unrau are working to put together a strong speaker lineup. If you have any thoughts or suggestions on subjuect matter or speakers please do not hesitate to reach out to us.
Lastly I would encourage members to reach out to other Superintendents, Assistants, Equipment Managers or others that aren't MGSA members but have an interest in the turfgrass industry and highlight how valuable association membership can be to career success. There certainly is not much better value in the industry than joining MGSA and attending a monthly meeting or our annual conference and the new ideas learned or shared from colleagues can be invaluable.
I wish everyone the best of luck with thier course openings.
Regards,
Braydon Gilbert
MGSA President